#ILoveGay Today Featured Videos
Peter Gamez, CEO of Visit Oakland
March 30, 2022
We chat about Peter's history in the travel & hospitality industry, including when we first met when he was an executive at Joie de Vivre hotels, an LGBTQ-friendly hotel chain based in San Francisco. We chat about his new role as CEO of Visit Oakland, a region just east of San Francisco that is amazingly LGBTQ-friendly, with a variety of nightclubs and bars in the Uptown neighborhood and now sprea... | [LINK]
https://www.linkedin.com/in/peter-gamez-31a3a5/
| San Francisco, CA VIDEOS | @ILoveGaySF |
| Travel VIDEOS | @ILoveLGBTTravel |


Todd O'Leary: Sonoma County Tourism
December 07, 2021
#ILoveGay Today meets up with Todd O'Leary, VP, Marketing and Communications at Sonoma County Tourism. Known for decades in the LGBTQ+ community as a holiday getaway in Guerneville and the Russian River area, Sonoma has flourished over the years, with over 450 wineries in the county, along with amazing food, redwood forests and striking coastline. A short drive from San Francisco, Sonoma has grown... | [LINK]
https://www.sonomacounty.com/lgbtq
| Sonoma, CA VIDEOS | @ILoveGaySonoma |
| Travel VIDEOS | @ILoveLGBTTravel |


Connect Thrive Summit: Josh Rimer
November 26, 2021
Join us as we record #ILoveGay Today Live at the Connect Thrive Summit 2021 in Las Vegas. Drop on in as we meet with Josh Rimer, one of the early LGBTQ+ travel influencers and content creators, coming to us from Vancouver, BC. We chat about some of his early work, as he presented at conferences and walked folks through some of the pioneering LGBTQ+ travel content found on YouTube and via newly-eme... | [LINK]
https://www.joshrimer.com/
| Vancouver, BC VIDEOS | @ILoveGayVAN |
| Travel VIDEOS | @ILoveLGBTTravel |

Featured @ILoveLGBTTravel Content & Articles
Get the details on how you can live out your dream of working remotely from a highly ranked LGBTQ+-f...
Some of the great dishes to eat in Palm Springs can be found hidden behind the walls of its resorts ...
It's long been an LGBTQ+ oasis, but Palm Springs kicked up its out-and-proud reputation by forming t...
"Palm Springs is the home to a thriving LGBT community that truly shapes the direction of the city. ...
In the first episode of their new series with Out Traveler, Will & James explore the queerest li...
Meet Justin T. Russo, the host of Vacationer Magazine's Check Your Luggage. He talks about the new w...
Featured @ILoveLGBTTravel Social Media
More Info
Learn More About our LGBTQ Marketing Programs
Advertising Opportunities
Would you like your business listed here? Call us at (323) 963-3653 or contact us here to get started.
Maximizing Your LGBTQ Twitter Posts with #ILoveGay
One of the most common hurdles individuals and businesses have is the time they feel is involved in doing social media marketing, and simply adding another media such as Twitter into the mix might just sound overwhelming. Our goal is to show you how to make your current online marketing efforts more efficient time-wise, as well as how to take active yet simple steps in increasing their exposure. We'll also be showing you how to get your content noticed by our online editors and included in our #ILoveGay initiatives and outreach.
Brought To You By...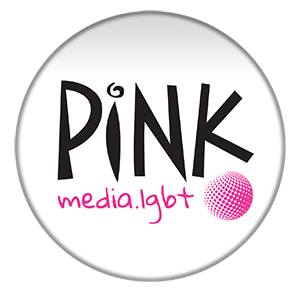 HOME | About Us | Entry Level Program | Advertising | Contact Us