HOME | About Us | Advertising | Directory | Events | Ambassador Program | Media Partner | PR Services | Shop | Contact Us
Content Search
ILoveGayTravel.com Articles
How to Celebrate LGBTQ Pride Month 2021—Online or In-Person
June 11, 2021
With the ongoing pandemic, here are a variety of ways you can join in at home, or anywhere.
| New York City, NY ARTICLES | @ILoveGayNYC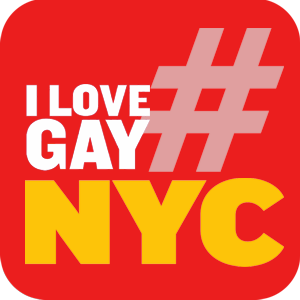 |
| Pride ARTICLES | @ILoveLGBTPride |
| Travel ARTICLES | @ILoveLGBTTravel |


As Canadian destinations reopen, many are looking to LGBTQ travellers as the first group they welcome
June 10, 2021
LGBT+ travellers tend to be resilient, eager tourists with a higher disposable income – ideal for businesses needing a quick infusion of tourism dollars
| New York City, NY ARTICLES | @ILoveGayNYC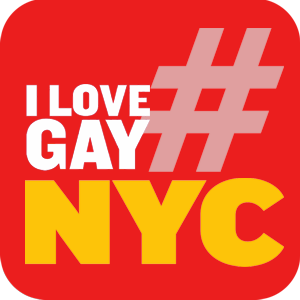 |
| Travel ARTICLES | @ILoveLGBTTravel |


LGBTQ+ Travel Safety in Nepal
June 01, 2021
Nepal is a much safer destination than its South Asian neighbours for LGBTQ+ travellers. Nepal scores 41 on the Spartacus Gay Travel Index (the joint highest with Taiwan for Asia). The Nepalese are a bunch of welcoming people. There is a saying in Nepal – "Guests are Gods". All visitors are respected highly. Everyone is welcome as long as some cultural practices (we are very accepting of mistakes)...
| Asia ARTICLES | @ILoveGayAsia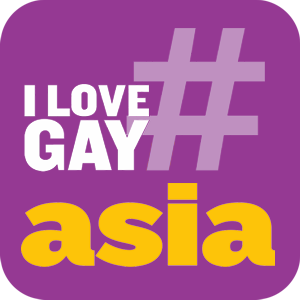 |
| Travel ARTICLES | @ILoveLGBTTravel |


Ravi Roth of Gaycation: The Future of Travel in The Post Covid World
May 27, 2021
As part of my series about "developments in the travel industry over the next five years", I had the pleasure of interviewing Ravi Roth. Ravi Roth has trekked the globe as a blogger, vlogger, content…
| Blogger ARTICLES |
| Travel ARTICLES | @ILoveLGBTTravel |


Looking Back at LGBTQIA+ Travel Stories: Season 2, Episode 7 of 'Let's Go Together'
May 19, 2021
Celebrate Pride Month by giving this podcast a listen.
| Washington DC ARTICLES | @ILoveGayDC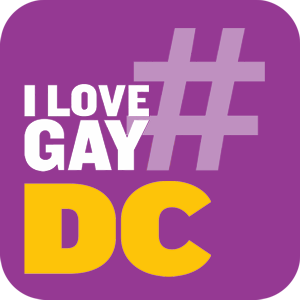 |
| Pride ARTICLES | @ILoveLGBTPride |
| Travel ARTICLES | @ILoveLGBTTravel |


IGLTA CEO Talks 2021 Convention, LGBTQ Travel Trends and More
May 10, 2021
Travel Pulse chatted with John Tanzella, IGLTA's President/CEO, about what's planned for the group's Annual Convention in Atlanta, as well as LGBTQ travel trends.

IGLTA - View More Article Entries | View Business Listing
| Atlanta, GA ARTICLES | @ILoveGayAtlanta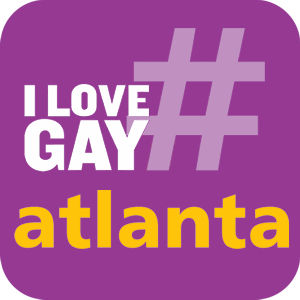 |
| Travel ARTICLES | @ILoveLGBTTravel |


Gay travel: How LGBT travelers can stay safe as COVID travel picks up
May 08, 2021
Since the world packs travel hazards besides COVID-19, here's advice and resources for LGBTQ travelers to take into consideration.
| Travel ARTICLES | @ILoveLGBTTravel |


LGBTQ Travelers Lead the Way in Reconnecting with the World
May 07, 2021
Miami based Source Events, the leader in LGBTQ luxury travel, sees Tahiti growing in popularity, with this year being their third voyage.
| Polynesian Islands ARTICLES | @ILoveGayOceania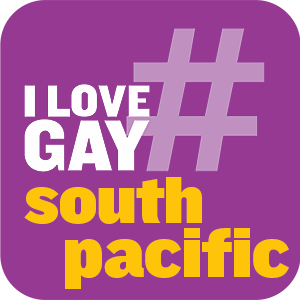 |
| Cruise and Luxury Travel ARTICLES | @ILoveGayCruises |
| Travel ARTICLES | @ILoveLGBTTravel |


Pride Journey: Savannah, Georgia
April 28, 2021
Taking a trip to Savannah is like taking a journey back in time. Even the airport is designed with architectural elements in mind that make it clear to guests that they are in for a unique experience.
| Travel ARTICLES | @ILoveLGBTTravel |


Sneak Peek of Orbitz's New LGBTQ+ Ad Campaign: Travel As You Are
April 02, 2021
With a diverse cast of real queers, including Serpetwithfeet, Orbitz continues its commitment to the LGBTQ+ community. 
| Travel ARTICLES | @ILoveLGBTTravel |


IGLTA-WTM Africa partnership puts LGBTQ+ tourism firmly on the agenda at Africa Travel Week 2021
March 31, 2021
WTM Africa and IGLTA deliver first-ever Equal Africa content program to ATW Cape Town, 29 March 2021 – WTM Africa 2021 will see the introduction of an LGBTQ+ travel event called EQUAL Africa in partnership with IGLTA. EQUAL Africa stands for EQUAL Love, Rights, Experiences & Opportunities and will comprise three fascinating virtual panel discussions and presentations from 7 to 9 April 2021.
| South Africa ARTICLES | @ILoveGaySA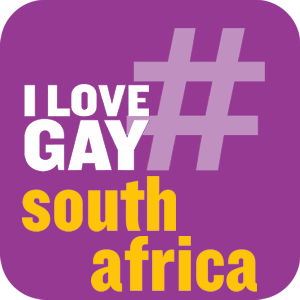 |
| QPOC/African-American ARTICLES | @IHeartQPOC |
| Travel ARTICLES | @ILoveLGBTTravel |


Crime Report: 20 Riskiest Places For Gay Travelers (And The 5 Safest)
March 23, 2021
A new LGBTQ+ Travel Safety Index ranks the world's most dangerous countries for gay travelers.
| Travel ARTICLES | @ILoveLGBTTravel |


Ireland's Incredible Transformation Into an LGBTQ+ Haven
March 19, 2021
In just a few decades, the island nation evolved into one of Europe's most progressive countries.
| Dublin, Ireland ARTICLES | @ILoveGayIreland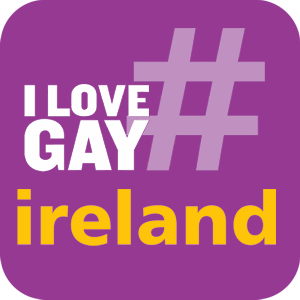 |
| Travel ARTICLES | @ILoveLGBTTravel |
| TRANS

Register Now for IGLTA's 2021 Global Convention in Atlanta
March 17, 2021
The International LGBTQ+ Travel Association has opened registration for its 37th Global Convention, set for 8-11 September at the W Atlanta-Midtown. IGLTA's premier event makes its live return in one of the most LGBTQ+ welcoming cities in the United States.

IGLTA - View More Article Entries | View Business Listing
| Atlanta, GA ARTICLES | @ILoveGayAtlanta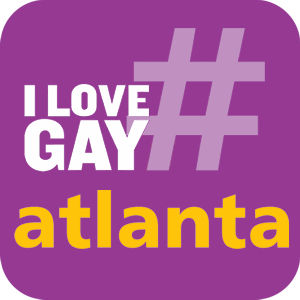 |
| Travel ARTICLES | @ILoveLGBTTravel |


LGBTQ Travel Guide: Mexico City
March 16, 2021
Your complete guide to all things LGBTQ-friendly in sprawling and exciting Mexico City, from attractions to restaurants to hotels!
| Mexico City, DF ARTICLES | @ILoveGayMexico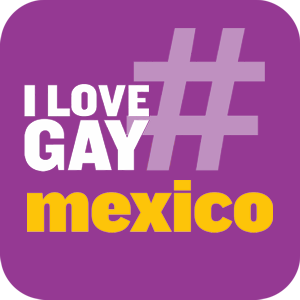 |
| Travel ARTICLES | @ILoveLGBTTravel |


What Is the #ILoveGay Twitter 360° Network

What is our goal with #ILoveGay to Consumers?
To be the Best Community Hub
for all LGBTQ social conversations
related to a specific region or theme.

What is our goal with #ILoveGay to Businesses?
To be the Best Brand to work with
when targeting the LGBTQ community online,
blending influencer marketing, content marketing and social media
as well as traditional online strategies.

How Do We Do It?
We find the right mix of curating, retweeting, and liking content,
as well as following Twitter users, while staying "on brand".
We promote content, including advertisers', at the social media post level,
you know, just like an LGBTQ influencer would ;-)
More About Our Reach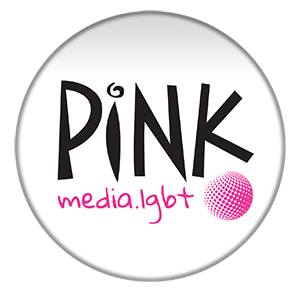 Social Media Reach from our #ILoveGay social media networks
(including @ILoveLGBTTravel, @ILoveGayLGBT, @ILoveLGBTBiz,
@PinkMediaWorld and @ILoveGayViews) is now
over 475,000+ followers on Twitter, Facebook and Instagram combined.
Twitter: 450,000+ followers
Facebook: 25,000+ followers
Instagram: 4,500+ followers
Prices start at $95
Interested in pursuing this
#ILoveGay Twitter 360° marketing program and strategy
for your business? Call us at (323) 963-3653 or...
contact us here to get started.
Why Hire Us?

With #ILoveGay, we have developed a trusted brand
in the LGBTQ online community, whereby we have
stayed engaged with our followers and built up
their trust and loyalty over the past few years.
They know that when we like, ReTweet and post,
the content we're engaged with will be high quality.
We can help bring your brand into this loyal #ILoveGay Network.

Each #ILoveGay profile stays true to its niche,
whether that's @ILoveGayTheatre or @ILoveGayNYC...
following and engaging only with individuals and businesses
in the LGBTQ theatre world or the LGBTQ NYC community, respectively.
We can target your message directly to the niche audiences that are
right for you, and we can enhance these posts with paid advertising
to reach deeper into this niche audience on Twitter,
as well as duplicate this level of hyper-targeting on Facebook and Instagram
in order to reach your target demographic on all top social media platforms as well.

We have spent years cultivating relationships with
LGBTQ influencers on Twitter and Instagram, and as our client,
we can leverage these relationships on your behalf as well.

You're letting someone else talk about you to the LGBTQ community online.
Yes, you can promote yourself directly, but sometimes the message has
more credibility when you let someone else talk about your business as well.

You are leveraging our company's 25+ years in the LGBTQ marketplace.
More Info
Learn More About our LGBTQ Marketing Programs