HOME | About Us | Advertising | Directory | Events | Ambassador Program | Media Partner | PR Services | Shop | Contact Us
Content Search
ILoveGayTravel.com Articles
The best gay and lesbian holidays to celebrate a same sex wedding anniversary
January 05, 2021
This week, 29 March to be specific, marked the third anniversary of same-sex marriage in the UK. Thinking of taking the plunge? The wedding is all well and good, but the honeymoon can be better. We asked Darren Burn, founder of OutOfOffice.com, an LGBT-friendly luxury travel service that creates tailormade trips, to pick his favourite spots to kick back and relax post-ceremony.
| Travel ARTICLES | @ILoveLGBTTravel |
| Lesbian | #LesbianLife

Meet the Lesbian Couple Sharing Their Travels With the World
November 05, 2020
LGBTQ Couple Gabi and Shanna have documented their travels on their popular Youtube channel and blog under the moniker 27 Travels, which has become a go-to resource for LGBTQ-friendly destinations. They talk about their love for travel and each other. "Let's Go Together Episode 18: Traveling Together as an LGBTQIA+ Couple."
| Blogger ARTICLES |
| Travel ARTICLES | @ILoveLGBTTravel |
| Lesbian | #LesbianLife

My Queer Experience at a Resort Designed for Straight Couples
February 16, 2020
Most couples resorts are designed specifically for a man and a woman.
| Caribbean Islands ARTICLES | @ILoveGayCaribe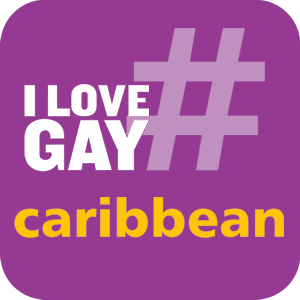 |
| Designer ARTICLES |
| Travel ARTICLES | @ILoveLGBTTravel |
| Lesbian | #LesbianLife

Traveling as a Queer Woman Is Terrifying, but That's Not All It Is
February 01, 2020
When people want to know what it's really like to travel when you're LGBTQ+, they want to hear about the fear.
| Australia ARTICLES | @ILoveGayOzzies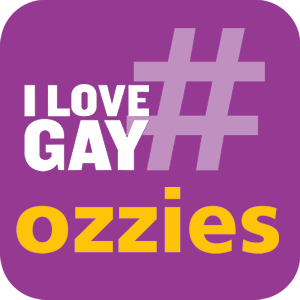 |
| Travel ARTICLES | @ILoveLGBTTravel |
| Lesbian | #LesbianLife

Gay Women Worry About Staying Safe While Traveling
January 08, 2020
Why more than half of LGBTQ people say they have to choose between being visible and being safe when traveling.
| Travel ARTICLES | @ILoveLGBTTravel |
| Lesbian | #LesbianLife

The Time I Went On A Lesbian Cruise And It Blew Up My Entire Life
June 22, 2019
I didn't expect that spending a week with a couple thousand lesbians on a cruise ship would push me to radically reconsider the future I'd planned for myself.
| Cruise and Luxury Travel ARTICLES | @ILoveGayCruises |
| Travel ARTICLES | @ILoveLGBTTravel |
| Lesbian | #LesbianLife

The International Gay & Lesbian Travel Association Welcomes VisitDallas as its Newest Global Partner
October 09, 2018
The International Gay & Lesbian Travel Association today announced its global partnership with VisitDallas, the official tourism marketing organization for the city of Dallas, Texas. As a Global Partner, VisitDallas strengthens its commitment to LGBTQ-welcoming travel and will provide year-round support for IGLTA, the organizational leader in advancing LGBTQ travel around the world.
| Dallas, TX ARTICLES | @ILoveGayDallas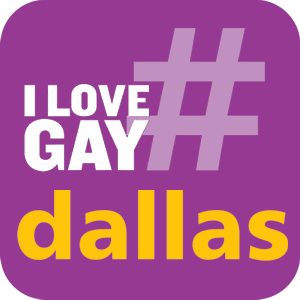 |
| Travel ARTICLES | @ILoveLGBTTravel |
| Lesbian | #LesbianLife

Lesbians in the Travel Industry: In Conversation with Tanya Churchmuch
October 03, 2018
We spoke to Tanya Churchmuch about raising the profile of lesbians in the travel industry, as they are currently underrepresented.
| New York City, NY ARTICLES | @ILoveGayNYC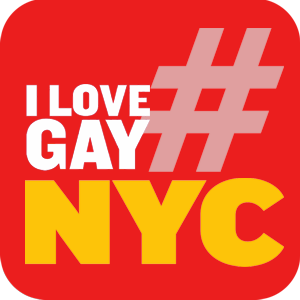 |
| Travel ARTICLES | @ILoveLGBTTravel |
| Lesbian | #LesbianLife

Registration Opens for International Gay & Lesbian Travel Association's 2019 Convention in New York City
September 27, 2018
The 2019 theme, UNITE, emphasizes the need for tourism professionals to work together to create a more inclusive world for LGBTQ travelers

IGLTA - View More Article Entries | View Business Listing
| New York City, NY ARTICLES | @ILoveGayNYC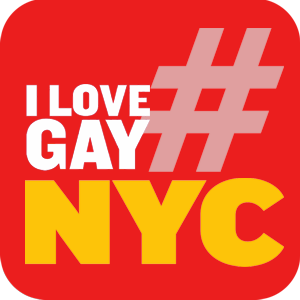 |
| Travel ARTICLES | @ILoveLGBTTravel |
| Lesbian | #LesbianLife

International Gay & Lesbian Travel Association Announces New Board Members
March 27, 2018
The International Gay & Lesbian Travel Association announced today the four new appointments to its 2018-2019 board of directors, a group that includes LGBTQ and ally business leaders representing tourism social media/marketing, corporate accommodations, destination promotion and boutique hotels.

IGLTA - View More Article Entries | View Business Listing
| Socialite ARTICLES |
| Travel ARTICLES | @ILoveLGBTTravel |
| Lesbian | #LesbianLife

LGBT Friendly Hotel Review: Lucky Dreamer Lodge, Belize
January 30, 2018
Gay travelers looking for LGBT-friendly hotel accommodations in Belize will feel right at home with Lucky Dreamer Lodge in Cristo Rey Village. Enjoy the best of gay Belize in San Ignacio.
| Newark, NJ ARTICLES | @ILoveGayNJ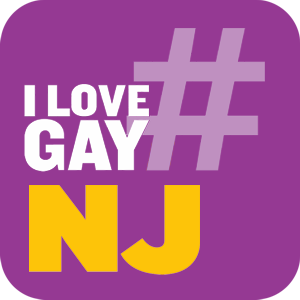 |
| Travel ARTICLES | @ILoveLGBTTravel |
| Lesbian | #LesbianLife

Abba, Amma, Adonai: An Australian Journey in Gender
November 24, 2017
"Abba, Amma, Adonai," Peter and I recited, the Lord's Prayer flowing from our lips as we read from the Koora Retreat Centre prayer books. We were sitting in Peter's home, a train car remodeled into a one-bedroom house with large, beautiful windows that looked out into the Western Australian bush. Outside was sheer wilderness—shimmering golden-brown…
| Australia ARTICLES | @ILoveGayOzzies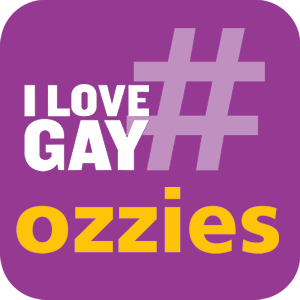 |
| Travel ARTICLES | @ILoveLGBTTravel |
| Lesbian | #LesbianLife

Huge potential for the travel industry: 2nd UNWTO LGBT Report examines outlook for gay and lesbian travel
September 20, 2017
In conjunction with the leading International Gay & Lesbian Travel Association (IGLTA) and following its first report in 2012, the World Tourism Organization (UNWTO) has published a second report on the role of the increasingly important LGBT travel market. As the World's Largest Travel Trade Fair and as part of its strategy to promote social responsibility, ITB Berlin is committed to fi...
| Travel ARTICLES | @ILoveLGBTTravel |
| Lesbian | #LesbianLife

An In-Depth Guide to Planning a Lesbian Friendly Trip
April 08, 2017
If you are looking to plan a lesbian friendly travel experience but are not sure where to start, use the tips in this guide to plan the ultimate adventure.
| Adventure ARTICLES |
| Travel ARTICLES | @ILoveLGBTTravel |
| Lesbian | #LesbianLife

Latest addition to Boston's travel-tech scene, Wanderful caters to women
April 05, 2017
In addition to hosting travel-themed summits and networking events, the startup just launched a home-sharing network for its female members.
| Boston, MA ARTICLES | @ILoveGayBoston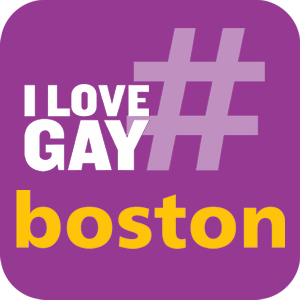 |
| Travel ARTICLES | @ILoveLGBTTravel |
| Lesbian | #LesbianLife

What Is the #ILoveGay Twitter 360° Network

What is our goal with #ILoveGay to Consumers?
To be the Best Community Hub
for all LGBTQ social conversations
related to a specific region or theme.

What is our goal with #ILoveGay to Businesses?
To be the Best Brand to work with
when targeting the LGBTQ community online,
blending influencer marketing, content marketing and social media
as well as traditional online strategies.

How Do We Do It?
We find the right mix of curating, retweeting, and liking content,
as well as following Twitter users, while staying "on brand".
We promote content, including advertisers', at the social media post level,
you know, just like an LGBTQ influencer would ;-)
More About Our Reach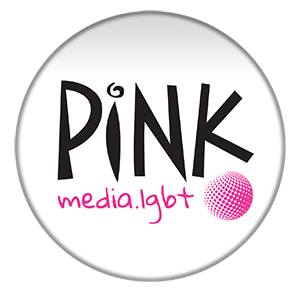 Social Media Reach from our #ILoveGay social media networks
(including @ILoveLGBTTravel, @ILoveGayLGBT, @ILoveLGBTBiz,
@PinkMediaWorld and @ILoveGayViews) is now
over 475,000+ followers on Twitter, Facebook and Instagram combined.
Twitter: 450,000+ followers
Facebook: 25,000+ followers
Instagram: 4,500+ followers
Prices start at $95
Interested in pursuing this
#ILoveGay Twitter 360° marketing program and strategy
for your business? Call us at (323) 963-3653 or...
contact us here to get started.
Why Hire Us?

With #ILoveGay, we have developed a trusted brand
in the LGBTQ online community, whereby we have
stayed engaged with our followers and built up
their trust and loyalty over the past few years.
They know that when we like, ReTweet and post,
the content we're engaged with will be high quality.
We can help bring your brand into this loyal #ILoveGay Network.

Each #ILoveGay profile stays true to its niche,
whether that's @ILoveGayTheatre or @ILoveGayNYC...
following and engaging only with individuals and businesses
in the LGBTQ theatre world or the LGBTQ NYC community, respectively.
We can target your message directly to the niche audiences that are
right for you, and we can enhance these posts with paid advertising
to reach deeper into this niche audience on Twitter,
as well as duplicate this level of hyper-targeting on Facebook and Instagram
in order to reach your target demographic on all top social media platforms as well.

We have spent years cultivating relationships with
LGBTQ influencers on Twitter and Instagram, and as our client,
we can leverage these relationships on your behalf as well.

You're letting someone else talk about you to the LGBTQ community online.
Yes, you can promote yourself directly, but sometimes the message has
more credibility when you let someone else talk about your business as well.

You are leveraging our company's 25+ years in the LGBTQ marketplace.
More Info
Learn More About our LGBTQ Marketing Programs